HI,
Guess what, I changed my mind lol Did more reaearch, Nigel swayed me and we have now purchased this baby!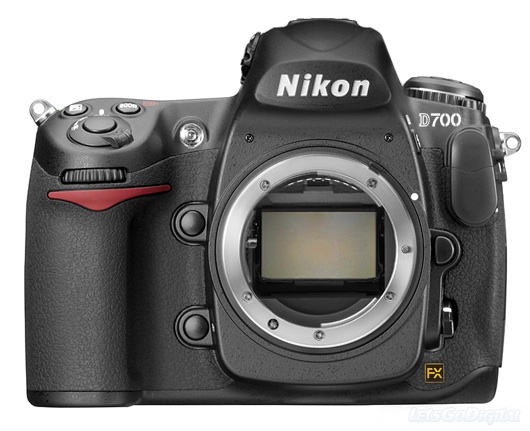 A delightful Nikon D 700! What swayed me - well, the fact that every review I had read rated it higher in every area- except the extra features, becasue it doesn't have HD recording- and in the resolution (12.1 compare to 21). But the main reason was that it, from review pics appears to have better image quality and to me that's what it boils down to. It also felt good in my hands.
I hope i have made the right decision - i am sure i will be happy with it. Not too sure at the moment- just pouring over the menus etc becasue we can't take a photo at the moment- lol- becasue the lens we wanted is on order  :)
Thsi is the lens we are waiting for...
A 24 - 70mm F2.8ED lens- it also appears yummo! soooo we are waiting- and meanwhile i am getting to know the camera- loving it so far!
If there is actually anyone still reading this lol- does anyone come here anymore??? - if you have a camera what do you have, what do you love about it- what lens do you have???? Should I have stayed with the Canon???? Canon seems to be the camera of choice for scrapbookers - I was reading over at Scrapboxx, and most people had canons? Oh well- never was a crowd follower i guess. I am excited and can't wait to actual take a shot roflol!
HAve fun and keep happy :)
Smiles
Mishell